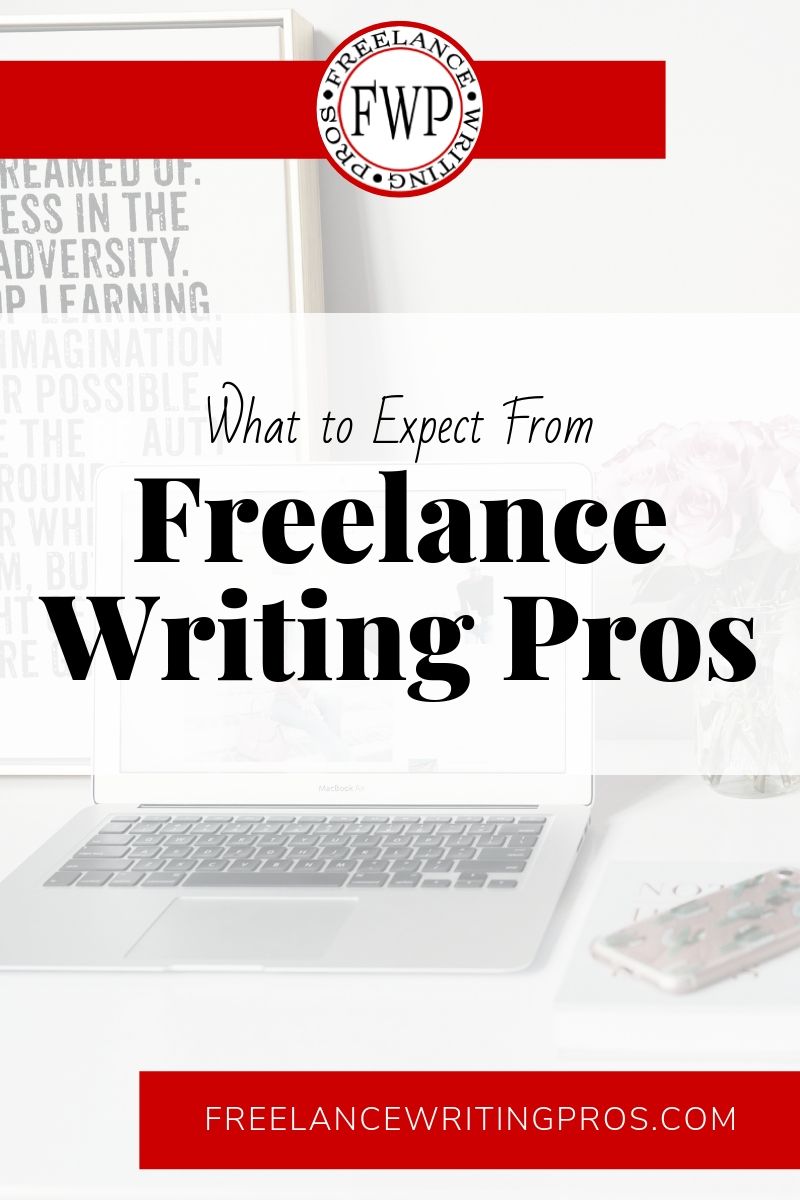 Welcome to the new Freelance Writing Pros blog!
Today I'd like to introduce you to the new site and let you know what you can expect from Freelance Writing Pros moving forward. We'll take a look at what today's "soft launch" includes, who this site is designed for, and what's still to come.
What is Freelance Writing Pros?
If you're familiar with All Freelance Writing, the freelance writing site I've run for 13 years now, you might be wondering why I'd launch another blog for freelance writers.
While that site is still very active (the freelance writing job board, writers' markets, writer profile directory, newsletter, and other resources for freelance writers), I stepped away from the public-facing blog much more this year for personal reasons. And I decided it was finally time to invest that energy into Freelance Writing Pros. It's something I've tried to find time for over the past several years.
What's the difference?
All Freelance Writing is like most freelance writing sites. It caters largely to newer freelancers looking to get started and build an initial client list. But with thousands of posts published over the years, so many blogs offering the same old advice, and an increasing number of freelancers sticking around longer than that beginner phase, it was time for something different.
So Lori Widmer and I decided to partner on a new membership site for more experienced freelancers. It would be for those in business 5 years or more in general. It would be for those who already had sustainable businesses and who were interested in something more.
This was going to be that site.
Unfortunately our schedules didn't mesh well at the time between new family commitments, health issues, and the like. So the project was put on the back-burner and we stuck with our separate projects instead.
Now Freelance Writing Pros' plans changed a bit.
For example, it's a solo project. And I've opted not to make it a membership site. Personally, I have serious issues with some of them. And far too many newer writers come to me asking for help after feeling screwed over by these sites. It's not something I want to be associated with. Instead, what you'll find here is free content plus more in-depth premium resources.
That's the gist of Freelance Writing Pros and what sets it apart from most freelance writing sites, including mine. It's for those who have been freelancing for a while. You know the basics already. And you want more advanced marketing, PR, and business tips, tricks, and tools to take things a step further.
What to Expect from Freelance Writing Pros' Blog
Today is a soft launch for the blog. This simply means it's a quieter roll-out than most new sites I'd launch. There won't be any big flashy marketing efforts right away. But rather than waiting until everything was ready to go, I wanted to start giving you new content on the blog for free.
We'll talk about a mix of things here like:
advanced marketing tips;
productivity tricks to help you free up more billable hours;
making small-to-major changes without messing up your income stability (like adding a specialty or changing them);
transitioning to a mixed income stream writing business (adding income sources that don't solely rely on clients).
I'll also be putting my PR background to much greater use here than I did at All Freelance Writing, going over things more experienced freelancers would benefit from like:
running a PR campaign;
PR writing for clients;
media relations;
thought leadership publication;
social media strategy;
reputation management;
and more.
What's Already Here?
If you visit the blog, you'll notice there are already several posts available. These are the first 9 (of about 40) that are being revised, updated, or expanded and moved over from All Freelance Writing. They're posts that cover ideas that go beyond beginners, like conducting a content audit of your existing professional website and landing more gigs from your professional blog.
More of these will be released at least every Monday until they're all moved over. Some weeks might see two of these.
If you've seen some of these posts over on All Freelance Writing, give them a second look. In some cases, you'll find news tools or features discussed, or other updated information. And if nothing else, they're more tailored to experienced freelancers like you now.
The New Content Schedule
Moving forward, you'll find new articles every Wednesday on the blog. These aren't posts being moved over, but fresh content designed to help you navigate changes or pursue further growth in your writing career.
The Freelance Writing Pros Newsletter
In addition to the new blog, one other Freelance Writing Pros feature has already launched — the weekly newsletter.
Every Thursday I send out marketing and business tips to subscribers. Now that the blog is live, these will also link you to the latest blog content every week.
If you aren't subscribed yet, you've already missed a month's worth of subscribers-only content. But you can subscribe today to make sure you don't miss any more.
Here are some of the things you might see in the newsletter:
Tips and resource recommendations that only go out to subscribers
Tips that I introduce to subscribers first, but that will eventually be covered on the blog in even more detail or with downloadable resources
Occasional case studies as I test new tools and tactics and share the results with you
Advance notice of announcements (like product launches)
Invitations to participate in surveys (some tied to research, others about site feedback and suggestions to give you a voice in its progress)
Invitations to beta test new features (like the e-course system before the first course is publicly released for sale)
Very occasional special offers and third party promotions (like sharing a colleague's book or a resource I absolutely love, or offering you subscribers-only discounts on new features or products here)
And in addition to the blog and newsletter, you can stay on top of public updates on Twitter by following @FWPros or by following the Freelance Writing Pros Pinterest board.
What's Still to Come at Freelance Writing Pros?
While you can expect new weekly content on the blog and in the newsletter, new features and products are still on their way. Some will be premium. Others will be free.
For example:
One of the first new features will be a free email course, a 7-day Marketing Refresh for experienced freelance writers. This was originally set to release in December (as a little New Year's kick in the tush), but things are going so well with my new email marketing service, that it will likely come out by the end of September to mid-October.
There will also be more in-depth on-site e-courses. The platform I'm using just had a total redesign, so I'm currently re-familiarizing myself with it and the first course will release early in 2020.
A mix of e-books and shorter guides are also in the works. Most of these will be premium resources, though one or two of the planned shorter ones will be released for free.
A podcast series is also coming in 2020. These will be 10-minute episodes where each guest will be with me for a series of 4 episodes to expand upon different areas of each topic.
Downloadable resources like tip sheets and worksheets will be released freely with some blog content, and there will also be some premium tools and resource packs. For example, I'm building interactive tools that will let you create a marketing plan and other planning-related resources.
There's still a lot to come, and you'll likely see continued tweaks as I start integrating these things into the site. And I'm happy to hear your requests and suggestions if there are other featured you're interested in seeing or topics you'd like me to cover in some way. Just leave a comment here or contact me privately.
I think that gives you a good overview of who this site is for, what's already here, and what to expect from Freelance Writing Pros moving forward.