About Freelance Writing Pros
Advanced Marketing & Business Tips for Experienced Freelance Writers
The Freelance Writing Pros Mission
Freelance Writing Pros is different from most freelance writing websites, including its sister site All Freelance Writing. Rather than focusing on newer freelancers looking to launch and grow a new writing business, or trying to be everything to everyone, this site caters to experienced professionals looking for something more.
This site aims to serve freelance writers who have already shown they can manage a basic sustainable business. They don't need advice on landing their first client. They don't need to learn how to write a query letter. They've already mastered the basics. But they're ready for a change, or they want to take things to the next level, whether that's earning more while working less or improving their professional platform.
If you're looking for more technical knowledge (from advanced SEO tactics to building a more effective professional website), or if you're interested in improving your overall business practices (such as running more effective marketing and PR campaigns), Freelance Writing Pros is here to help.
Who is Freelance Writing Pros For?
This site is for you if you want to:
Move Into Higher-Paying Markets
You're considering targeting higher-paying clients, but you're concerned about the risks of leaving current clients behind.
Transition Into a New Specialty
You're looking to leave a saturated freelance writing specialty behind, tweak your target market, or add a new specialty to the services you already offer.
Improve Marketing & PR Skills
You want to improve your marketing plan, run a PR campaign, or try your hand at new and creative approaches to promoting your freelance writing business.
Increase Billable Hours
You're happy with your freelance writing rates, but you wish you could spend less time on marketing and admin work and have more billable hours for client projects.
Build an Expert Reputation
You want to expand your professional visibility, build media relationships, and become more recognized as a subject matter expert or authority within your specialty.
Expand Your Revenue Sources
While you love working for clients, you'd like to learn how to incorporate additional revenue sources to make your income even more stable and less reliant on available hours.
About Jenn Mattern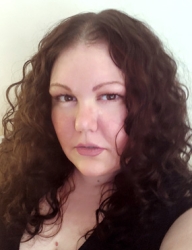 Jenn Mattern is the founder of Freelance Writing Pros, where she shares her more than 20 years' experience with freelance writing, professional blogging, PR, and marketing.
Jenn's offers a comprehensive background in freelance writing and digital publishing (including web development), alongside her long history in online marketing (from "content marketing" to SEO) and public relations (with a focus on online PR and new media, such as blogging, thought leadership publication, and social media).
She covers these and related topics on the Freelance Writing Pros blog to help fellow freelancers improve their business, marketing, and sometimes technical skills to take their writing businesses to the next level.
Jenn's company, 3 Beat Media, takes a three-prong approach. Through it, she offers freelance writing and consulting services, publishes books and e-books (both nonfiction and fiction — she's also an Active member of the Horror Writers Association), and develops online publications including Freelance Writing Pros, All Freelance Writing, Kiss My Biz, NakedPR, and Bizammo. Her freelance writing services are offered through ProBusinessWriter.com.
What Freelance Writing Pros Have to Say
"Jenn has been my go-to for no-BS info on the writing business for more than 10 years. I know Freelance Writing Pros will deliver immense value for professional freelancers looking to make their careers even more successful."

– Sharon Hurley Hall – Freelance Blogger, SharonHH.com
"There is nowhere better than Freelance Writing Pros for established freelancers to take their careers to the next level. There's no one better than Jenn Mattern to get them there. She delivers results."

– Lori Widmer – Freelance Writer, WordsOnPageBlog.com