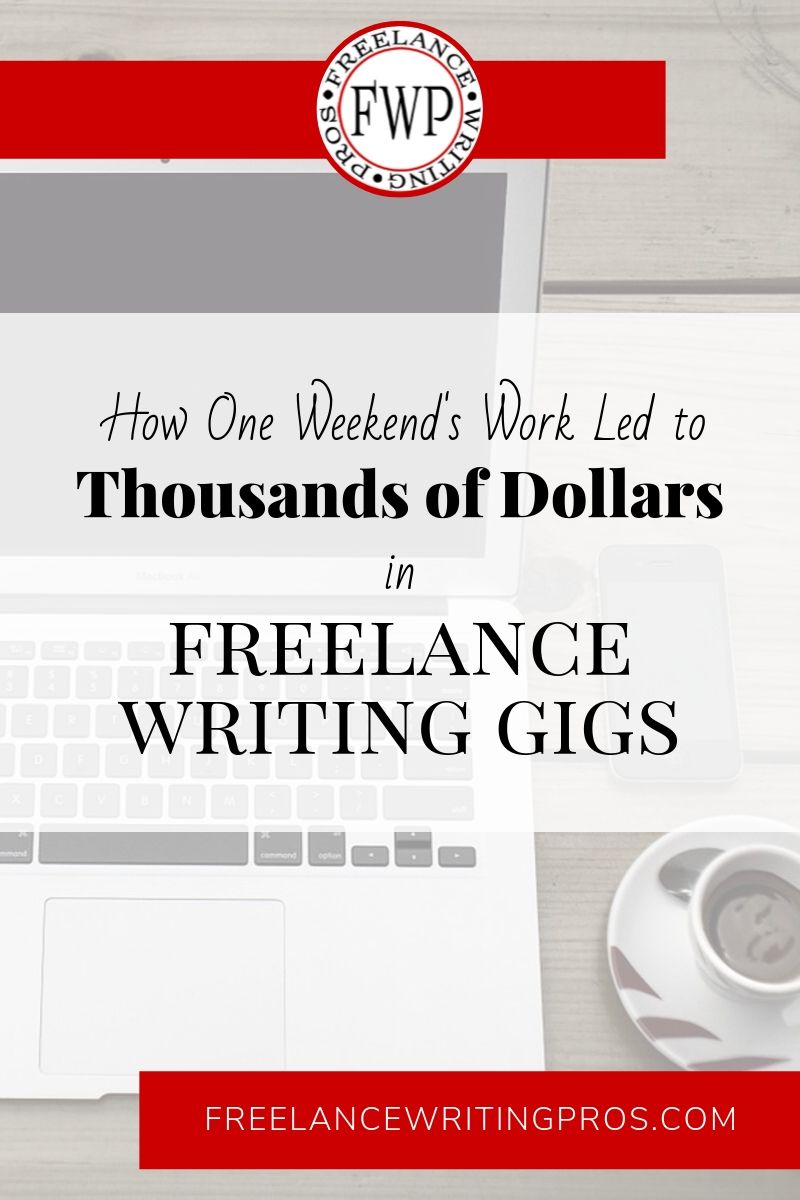 A while back, I chatted with a few colleagues about my first e-book. It sold reasonably well, or at least much better than I expected it to at the time. In direct sales, it brought in a little over $4000 in the year-and-a-half I kept it on the market. And that involved just simple blog and forum promotion. I did nothing particularly ambitious, no email marketing, no big campaigns. But in addition to those direct sales, it led to lucrative client relationships bringing in thousands of dollars in freelance writing gigs in its first year, and tens of thousands of dollars in the years after. It still occasionally brings in new clients. And that all came from a single weekend's work.
Those colleagues I talked to encouraged me to share the story.  So I'd like to share some of the details so you can find similar success with your own nonfiction e-books serving as marketing and platform pieces to help you attract more freelance writing gigs.
What I Did
Here's a quick rundown of my process at the time:
1. I outlined and drafted a short e-book of around 20 pages.
I created this as a traditional .pdf e-book, at a time when 20-50 pages was the norm. When you go for short e-books like this, it's important that you make them highly specialized, and in this case actionable. These kinds of e-books can still sell well, especially if you already have an email list or a decent amount of traffic to your professional website.
2. That e-book targeted my ideal freelance clients.
At the time, most of my clients came to me for PR consulting and related PR writing (press releases, media kits, ghostwritten trade features, case studies, etc.). So that's who I targeted with the e-book. I designed it to teach them how to do one of my own most popular services — writing and distributing their own press releases.
3. I converted the edited e-book into a downloadable .pdf and uploaded it to a distribution service.
Back then, I used ClickBank to distribute the e-book. Now I use E-junkie for this (and have for over a decade and highly recommend them).
4. The initial price was set to $17.
When you're selling a highly-specific, actionable guide in an area of your expertise, you don't charge based on length. You charge based on value. That's why short e-books of this kind often sell for significantly more than more general mass-market books. But you must make sure you offer enough value to justify it — it has to make or save the buyer significantly more than they're spending. In this sense, and for that time, $17 was a very low-priced introductory product. And later I lowered that price to $7 before I retired the product and released it as a freebie (which I still do).
5. I promoted the product, though not aggressively.
At the time, I worked mostly with solopreneurs and online business owners. I also served as a moderator for a major online business and webmaster forum where I had significant influence, attracting some of my most loyal clients, some of whom are still with me today. I primarily promoted the e-book there (nothing pushy — a post when I'd run a special, a post when it launched, linking in my forum signature, etc.). And I promoted it on my own business site, which wasn't particularly high-traffic at the time. These days you could do similar with whatever social network you connect to prospects best on.
Why it Worked (and How You Can do it Too)
As you can see, the process didn't involve anything complicated. And while I wouldn't do things exactly the same way now, it worked out very well at the time. For example, today I'd cross-promote it on my own sites (as they largely target small business owners and creative solopreneurs as well), and I'd consider setting up an email list on my business site if I intend to sell multiple products (which I do intend to do starting in 2020).
If you can use one short nonfiction e-book to generate five figures of income in freelance writing gigs with a minimal time investment, imagine what you could do by publishing several.
If you'd like to try a similar approach, here's what made my first e-book so profitable:
The e-book was short and easily-digestible.
Information was actionable
The content focused on my expertise where others couldn't offer that same content (as the first specializing in that particular service for those particular types of business owners, I identified an unfulfilled need and stepped in to create my specialty there).
I made a point of being where my target clients were.
The content tightly aligned with a specific service I offered.
I priced it lower than the related services, as a sort of lead-in offer for those unsure if they were willing to pay for my services yet.
The e-book was set up to teach prospects how to do what I could do for them, at a lower price point than my services.
I designed the e-book to help clients better understand exactly what I did for them (they often tried themselves, realized why expertise mattered in that area, and then hired me for the next project).
The e-book ended with a call to action inviting readers to contact me for their next project.
Remember. This was my first e-book, created largely as a test and mostly as an authority piece. While its success made it a very profitable project, I'd consider it a moderate success at best. With a little more time to sink into a premium-value e-book or guide (and an ability to tie it to a larger revenue plan), you can earn even more than I did.
Here are some ways you might do that:
Sell a series of these e-books at increasing levels of difficulty or for different verticals or project types. The more specific, the better.
Sell the e-book, and then tie it into another paid product like a template collection or worksheets to help them try their hand at what you do.
Give the e-book away for free, but use it to build an email list for more directly pitching freelance writing gigs to your prospects.
We'll talk more about how you can use teaching to land even more freelance writing gigs in a future post. But for now, consider whether adding an introductory product might be a good way for you to connect with more prospects on the fence.
---
This post was originally published on January 12, 2015 at All Freelance Writing. It has since been updated for Freelance Writing Pros readers.
---
Get more content like this in your inbox.
If you enjoyed this post, subscribe today so you never miss future post updates. Plus, you'll get weekly advanced marketing, PR & business tips for experienced freelance writers in the Freelance Writing Pros newsletter.